Αυτή η εκδήλωση έχει τελειώσει.
Subreal Rooftop at Allegro Megaro Mousikis.
11 Σεπτεμβρίου, 2022, Ώρα: 17:00

-

23:59

10,00€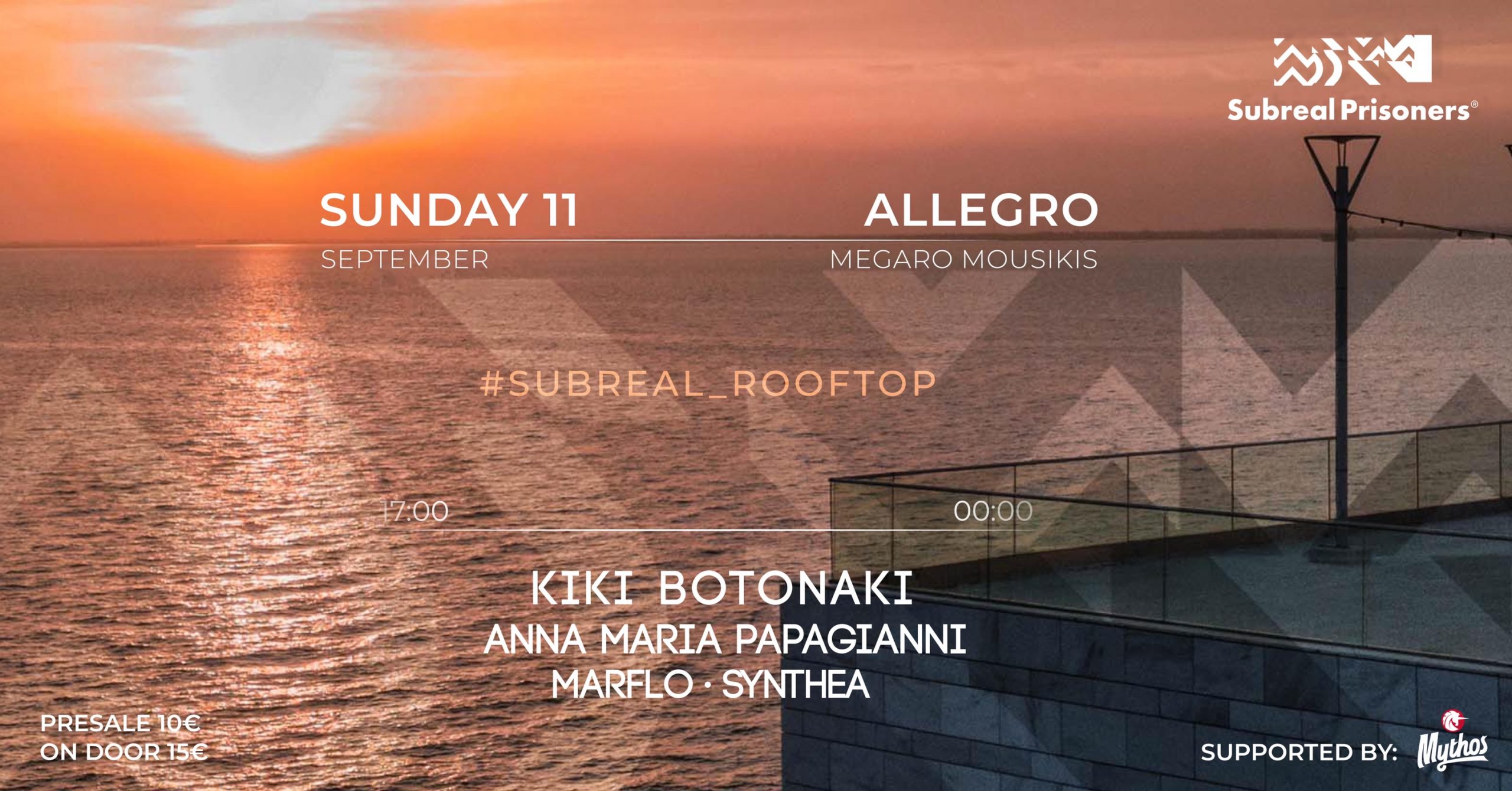 We're back for another unique one. ⛓
Sunday 11th of September on the best rooftop of the town at Allegro, Megaro Mousikis Thessalonikis.
We are so glad to announce our first #Subreal_Female DJ Line-up with: Kiki Botonaki, Anna-Maria Papagianni, Marflo & Synthea.
From 17:00 till 00:00 for another Subreal event!
Get your tickets now online:
Presale: 10€
On door: 15€
250 tickets will be available!
See you there & Let's escape😎
Supported by: MythosBeer
#PantouYparxeiEnasMythos
Η ΗΛΕΚΤΡΟΝΙΚΗ ΠΩΛΗΣΗ ΕΙΣΙΤΗΡΙΩΝ ΟΛΟΚΛΗΡΩΝΕΤΑΙ ΣΤΙΣ 17:00 (11/9)
ΜΕΤΑ ΘΑ ΕΙΝΑΙ ΔΙΑΘΕΣΙΜΑ ΕΙΣΙΤΗΡΙΑ ΣΤΗΝ ΠΟΡΤΑ ΜΕ ΚΟΣΤΟΣ 15€
Σχετικές Εκδηλώσειςς