Αυτή η εκδήλωση έχει τελειώσει.
Phaex Festival with Satoshi Tomiie, Mahony, Manolaco at Benitses Marina
6 Αυγούστου @ 5:00 μμ

-

11:59 μμ

12,00€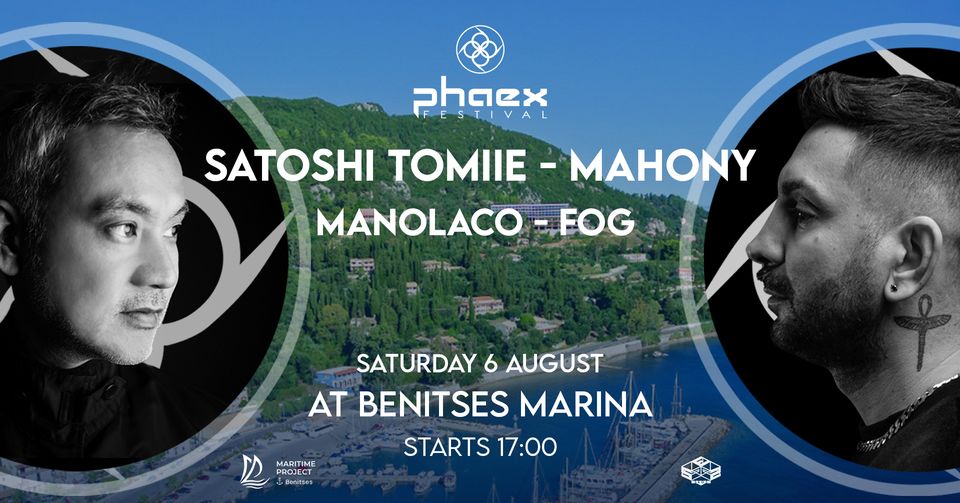 ÉTHER STAGE
PHAEX FESTIVAL 2022 Day 3 Event!
The Sea at Benitses Marina (Éther stage)
The legendary Satoshi Tomiie returns to Corfu this time along with the Romanian tech international played MAHONY and the always hot Manolaco. The lineup is completed by one of Corfu's favorites, Fog.
What a special show at an amazing location in the marina…
Fog: 17:00 – 18:30
Manolaco: 18:30 – 20:00
Mahony: 20:00 – 22:00
Satoshi: 22:00 – 00:00