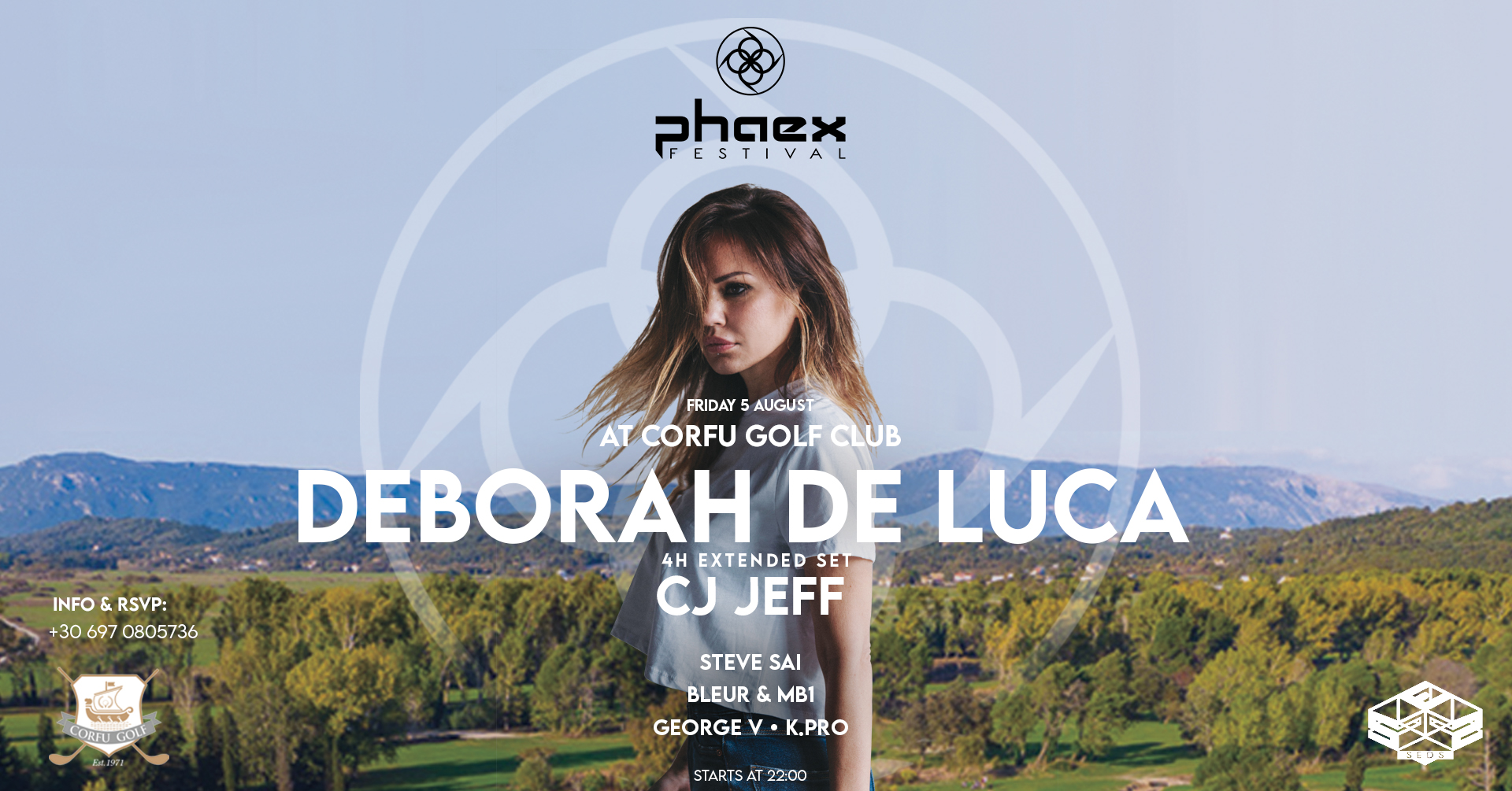 Phaex Festival Main Stage:
Friday 5 August Deborah De Luca at Corfu Golf Club. Phaex Festival Main Stage.
H DEBORAH DE LUCA μαζί με τον CJ Jeff σε ένα open air massive stage στο γήπεδο γκολφ της Κέρκυρας.
Ένα event δίχως προηγούμενο έρχεται στη Κέρκυρα στα πλαίσια του PHAEX Festival. Η απόλυτη superstar της ηλεκτρονικής σκηνής Deborah De Luca μαζί με τον απόλυτο Έλληνα Dj CJ Jeff σε ένα φαντασμαγορικό open air event στο πιο μαγευτικό location το γήπεδο golf της Κέρκυρας.
Open Air Stage
Huge Visuals
Light shows
Massive Soundsystem
The huge Superstar of electronic music Deborah De Luca along with CJ Jeff going to perform in Corfu at a location that comes out from fairytales the Corfu Golf Club. Non stop green forest, lakes and a massive sound and visual production complete the scenery.
A show that will make history in the party scene. See you all there to make history 
Presale: 20e
At the entrance: 25e
VIP/Backstage Tables Available – please call for more info.
Corfu Golf Club – Corfu Kerkyra Greece
Info & table booking: +30697 080 5736