Jazz in the Heart of Corfu | Corfu Music Experiences
Corfu Sailing Club Restaurant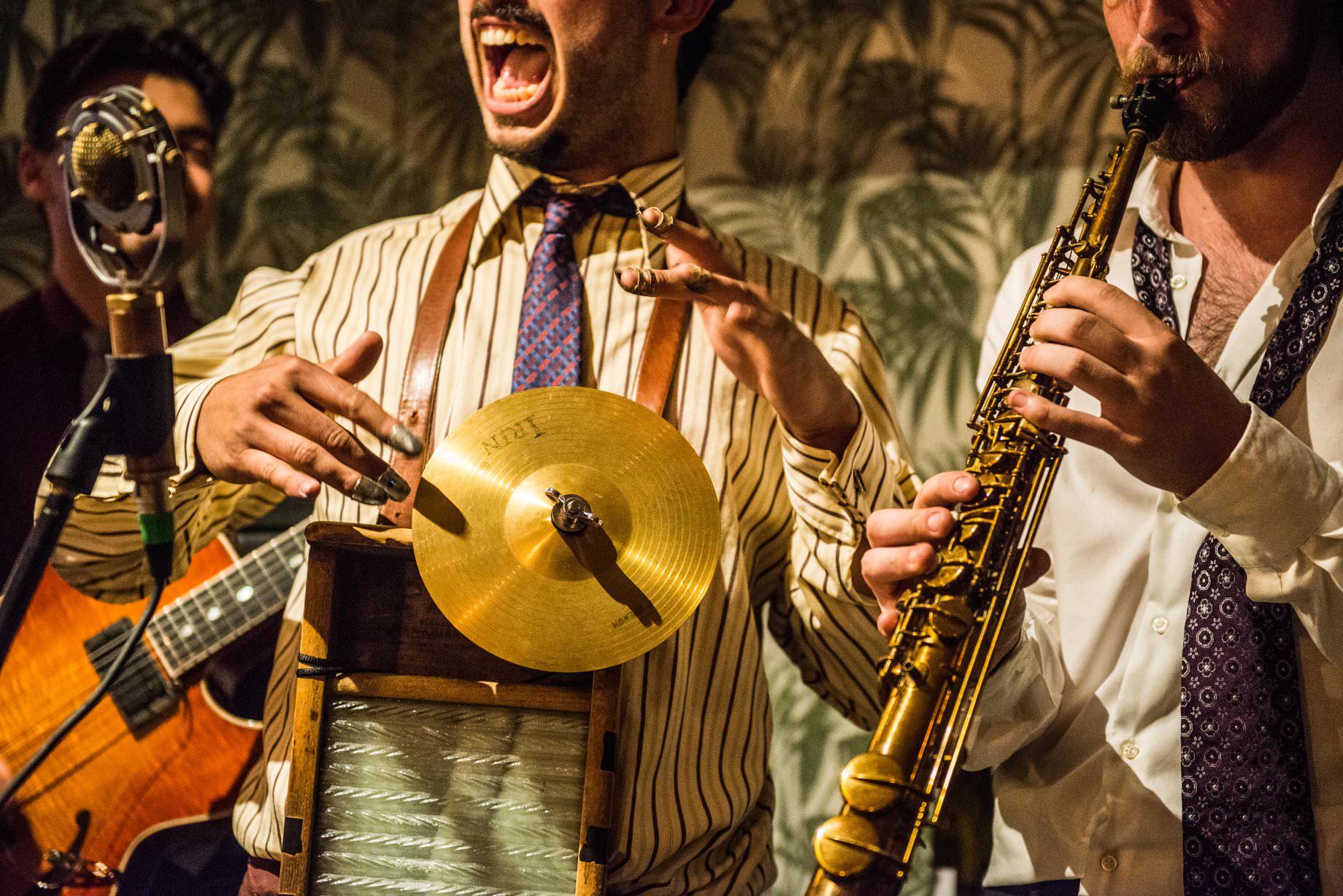 o Enjoy a private intimate jazz concert
o Take in panoramic views of the old harbor of Corfu and the Sailing Club
o Listen to stories and anecdotes about Corfu and its rich music culture
o Interact with the musicians to learn more about jazz and their music
o Enjoy personal care and attention by our hosts and presenter
Corfu is an undiscovered island of music and jazz and during this exclusive music experience you will get a taste of all it has to offer.
Imagine listening to the sweet sounds of jazz in a hidden spot right in the heart of Corfu; just where the entrance to the old city was, next to the sea and the old city walls.
You will get the chance to walk -or take our shuttle bus- through the Old Fortress of Corfu. Sofia and the musicians will be there to welcome you to our unique private location.
Our evening together starts with an introduction to our concept, to our hand-picked bands & location. We don't waste much time before going into the music: 3 performances, showcasing Corfu's finest talent.
Our purpose is to make you feel like home right in the heart of Corfu.
The Sailing Club's Restaurant is located inside the old fortress of Corfu town. On the north side of the fortress, an old stone-paved street leads you to the harbor of the medieval city of Mandraki, which was the first port of Corfu. The restaurant of the Sailing Club stands there, in a truly idyllic location next to the sea, combining taste and history in a unique way. Learn more about where we will be at: https://corfu-sailing-restaurant.com
Admission to the experience
Shuttle Bus to the location (from the entrance of the Old Fortress)
Food & Drinks. A menu especially made for the Jazz in the Heart of Corfu is offered by the Corfu Sailing Restaurant (optional, not included in the price)
Χώρος διεξαγωγής:
Corfu Sailing Club Restaurant
Διεύθυνση:
Μανδράκι, Παλαιό Φρούριο, Corfu-Town
Corfu Music Experiences Μονοπρόσωπη ΙΚΕ
Εισιτήρια
Αναλυτικά τα διαθέσιμα είδη εισιτηρίων