Αυτή η εκδήλωση έχει τελειώσει.
Corfian Cantades in Achilleion
4 Αυγούστου @ 8:00 μμ

-

10:30 μμ

|

Επαναλαμβανόμενη Εκδήλωση

(Προβολή όλων)

One event on 25 Αυγούστου, 2022 at 8:00 pm

One event on 1 Σεπτεμβρίου, 2022 at 8:00 pm

One event on 5 Σεπτεμβρίου, 2022 at 8:00 pm

One event on 22 Σεπτεμβρίου, 2022 at 8:00 pm

One event on 29 Σεπτεμβρίου, 2022 at 8:00 pm

33,00€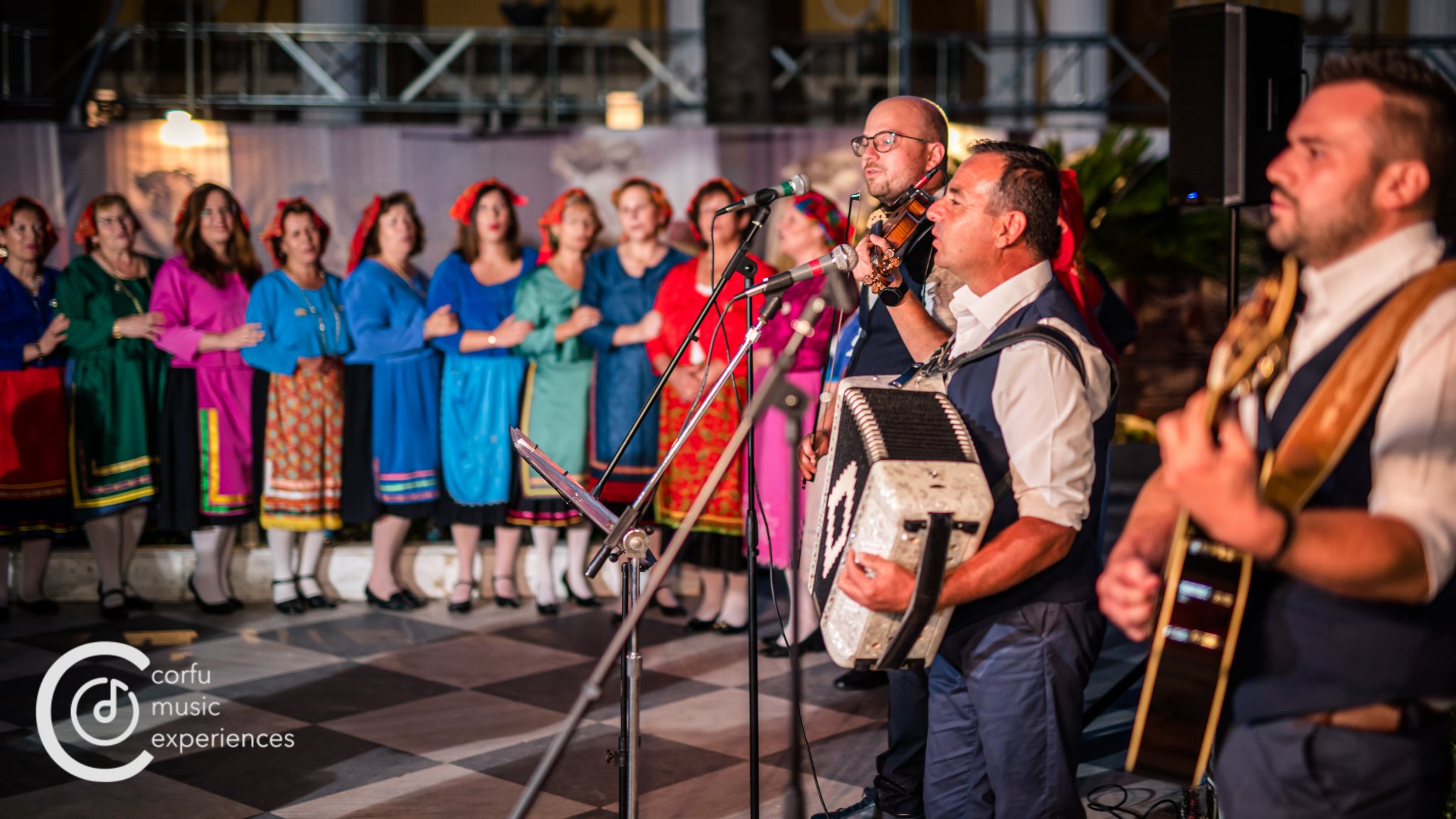 o Enjoy an exclusive intimate concert
o Learn about Corfu's history through a musical journey
o Listen to stories and anecdotes about Corfu and its rich music culture
o Take in panoramic views of the iconic Achilleion Palace and the Corfu town
o Interact with the musicians to learn more about cantades
o Enjoy personal care and attention by our hosts and presenter
Corfu is the music island of Greece and this is something very few visitors of the island know. We'll go together on a musical journey through Corfu's history and everyday life. There is no better place to discover Corfu through its music than the iconic Achilleion Palace!
Wonder around the Imperial Gardens of the Empress Elisabeth of Austria (known as 'Sissi') until you reach our unique spot with the breathtaking view to the Corfu town. There, Sofia & our musicians will be waiting for you to start our journey together. A local quartet with violin, guitar, accordion meet on stage the authentic Corfian voices of the jaw-dropping "Polifoniko" choir. History, local stories, anecdotes unfold in front of you in this exclusive intimate concert.
Feel free to actively participate and to sing along! Besides, singing and getting together around a family table is a prominent part of Corfu's culture.
Our purpose is to make you feel like home 
This experience is part of the cultural events of the Achilleion Palace and is included in its cultural program for the Summer of 2022. Polifoniko choir is the only polyphonic choir of Corfu and is part of the Cultural Association of Kato Garouna village. All rights reserved.
Achilleion is a palace built in Corfu for the Empress Elisabeth of Austria, also known as Sisi. Elisabeth was deeply saddened by the tragic loss of her only son, Crown Prince Rudolf of Austria in 1889, and a year later she had this summer palace built as a refuge.
The stunning appearance of this stately palace takes the visitor back in history to when the palace was inhabited by two great figures from European history whose only common bond was their adoration for Corfu, Greece and its culture, Empress Elisabeth of Austria (known as 'Sissi') and Kaiser William II of Germany.
Achilleion is located at Gastouri, a village about ten kilometres south of the city of Corfu, and provides a panoramic view of the city to the north, and the southern part of the island, framed by the Ionian Sea to the east.
Admission to the Achilleion Palace
Admission to the experience
Lyrics (phonetic & translated) will be shared with the guests